Perforated Sheet Cladding and Fabrication in Perth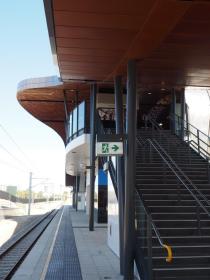 Sheet Metal Fabrication
West Australian Steel Sales has the latest CNC equipment to manufacture a wide range of high quality sheet metal products.
We offer a full sheet metal manufacturing solution in aluminium, stainless steel or mild steel.
General Sheet Metal Fabrication
Metal Trays

Cabinets
Flashings (Galv & Colorbond)
Boxes
Brackets
Top Hat Sections
Perforated Sheets (to your requirements)
Industrial washing machines
Sheep Feeders
Wheat Bins
Shelvings & Storage Systems
Metal Scaffold Planking
Stair Treads
Tanks
Tool Boxes
Core Trays
Waste Bins
Engine Covers
Filters
Ovens
Boardwalk Frames
Industrial Enclosures
Louvred Panels
Custom Pressings
Services
Guillotining

CNC Bending
Punching
Stamping
Notching
Cropping
Coil Blanking & Slitting
Spot Welding
Turret Punching
Drilling and tapping
Welding (MIG & TIG)
For more information please see our Capacity section.
Looking for high quality core trays or racking systems? WA Steel are a major supplier of metal fabricated products to the mining industry. Contact us for a quote today.
Questions or quote? Call us now on
(08) 9377 3778