Offering superior quality for 30 years.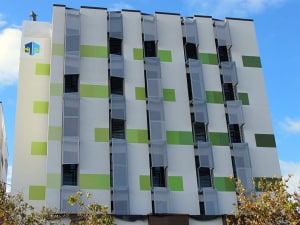 WA Steel are specialist fabricators in Perth specialising in a range of metal fabrication including steel fabrication, stainless steel fabrication  and aluminum fabrication.  Locally owned and operated with almost 30 years of industry experience West Australian Steel Sales offers a total manufacturing solution from initial concept through to finished product. We currently employ over 30 people at our modern premises in Bassendean. With a focus on investing in the latest manufacturing equipment and technology West Australian Steel Sales is able to offer superior quality cost effective products.
We operate from state of the art workshops with 2500m2 of floor space including a 10 tonne overhead crane (with 8.5 metre hook height). We are well placed to cater for specialised sheet metal and light to heavy fabrication projects.
The complementary nature of our metal fabrication capabilities means we can offer our clients highly specialised solutions.
We invest heavily in technology to ensure we remain at the forefront of steel and sheet metal fabrication.
Recent Work Gallery
Looking for sheet metal punching for your commercial or  residential property, maybe a sunscreen, fencing and gate infill panels, or architectural feature panels? WA Steel have significant experience in turret punching we are able to produce a range of shapes in a variety of materials. Call us to find out more.