Laser Cutting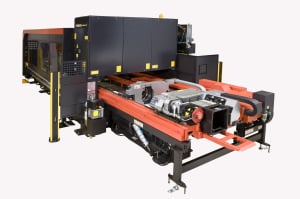 Our new Amada FOM2 RI 3015 laser cutter is the most versatile rotary index laser cutting system available.
Powerful, quick and accurate, the machine has significantly enhanced our tube, pipe and flat sheet processing capabilities. We can cut pipe, square and rectangular tube, channels and angles.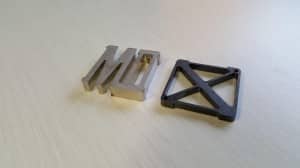 Capabilities:
• Rotary Index allows for lengths up to 12m long to be processed
• Up to 150x150mm angle
• Up to 150 PFC
• Square and rectangular tube up to 150x150mm
• Pipe up to 220mm diameter
• Flat sheet bed 3000mm x 1500mm
• Mild Steel 0.9mm up to 20mm thick
• Stainless Steel 0.9mm to 12mm thick
• Aluminium 0.9mm to 10mm thick
• Unique cutting system allows for holes with a diameter up to half the material thickness to be cut and narrow flange cutting.
West Australian Steel Sales is a leading structural steel fabricator in Perth and is committed to ongoing investment in cutting-edge equipment and technologies to ensure we meet customer expectations for high quality steel fabrication solutions. Call us today to find out more.